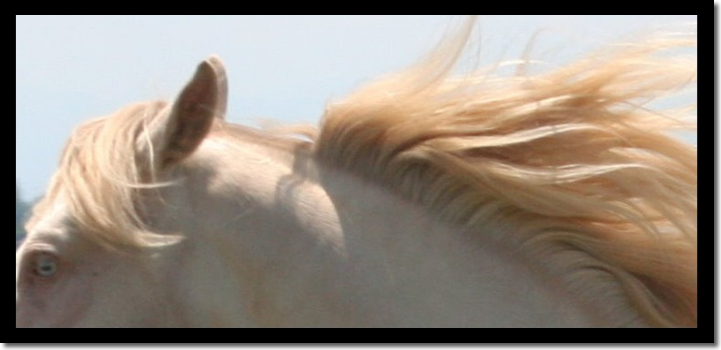 Season's Pure Country
2003 Perlino Morgan Stallion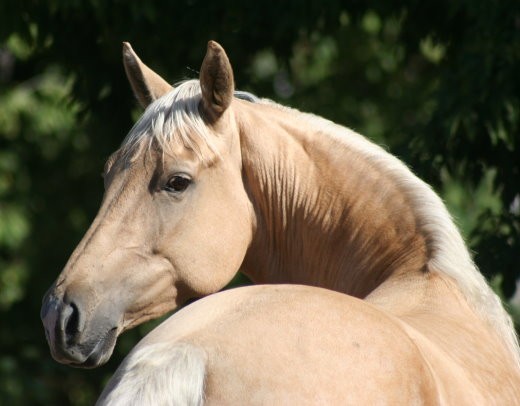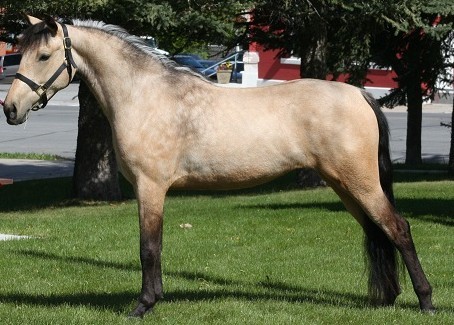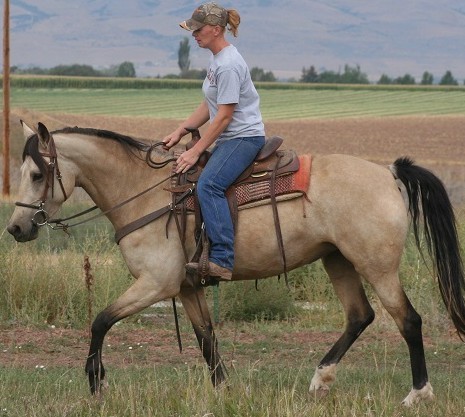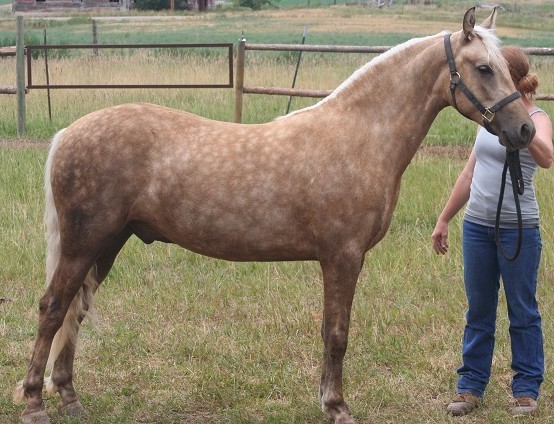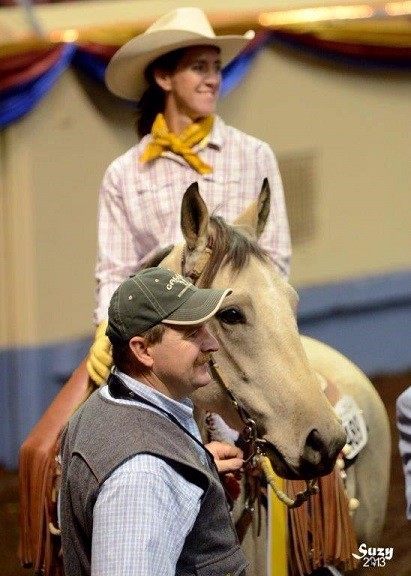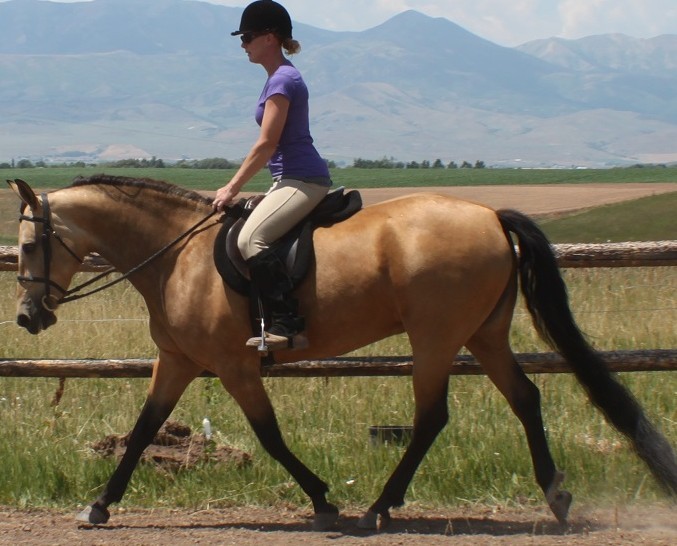 (Triple S Gold Buck x Triple S Nita)

2003
Perlino
15 hands
Color genetics:Ee Aa CrCr

A perlino is a bay horse with 2 creme genes (one from each parent). One creme gene would make him a buckskin, two makes him a perlino. He is homozygous for the creme gene. He will ALWAYS produce palominos, buckskins and smokey blacks. He has pink skin, blue eyes, cinnomon mane, tail and legs and a metallic creme/white coat.

Blizzard is our sport horse stallion. He is Triple S breeding which is known for their excellent dispositions and athletic ability.

Blizzard has great bloodlines, wonderful disposition, athletic ability and the upheaded Morgan look. He is smart, VERY bold and loves attention.

He is broke and does a nice, slow western jog and lope with a nice natural headset.

His foals are hard to find for sale since everyone is keeping them! They are sweet and willing and stamped with Blizzards pretty neck and big bones....not to mention color! Movement? Disposition? They've got it! Whatever's your pleasure.....is theirs.

SOLD! Congrats to Charles Rowland of Gardner, CO.

We have frozen semen so we will have more foals from him in the future.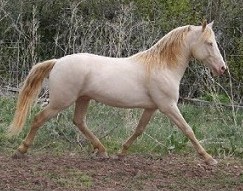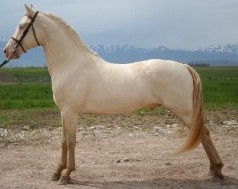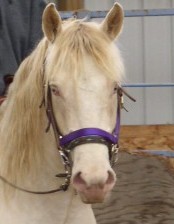 2006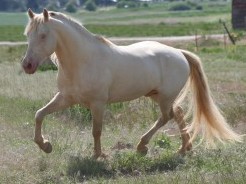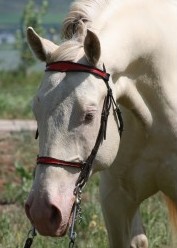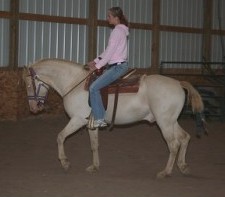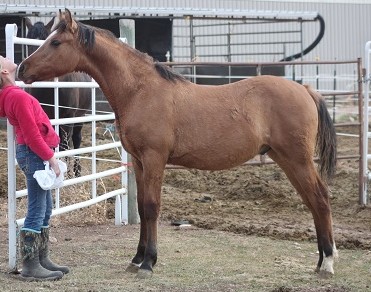 2007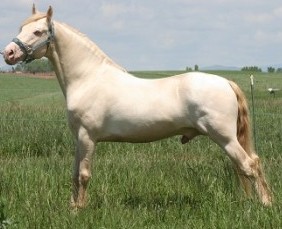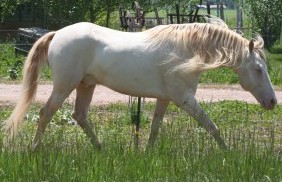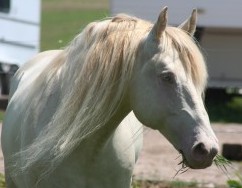 2010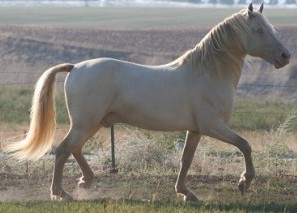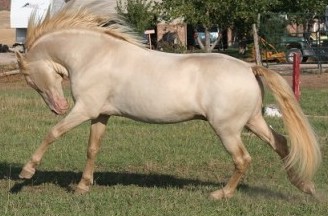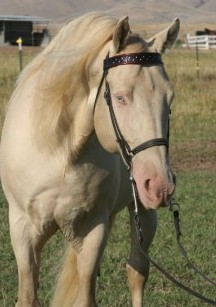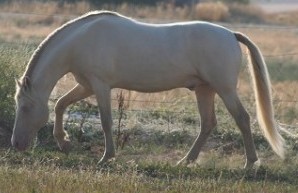 Click here to learn about the 4 dilution genes:
*Creme
*Dun
*Silver Dapple
*Champagne
2012